Find here the accounts of practitioners, students and patients:
Staphylococcus aureus

Mister Do Trong Le, whom I have known for 30 years, came to France thanks to the assistance and protection of Mrs Nicole Pasquier, who was then Minister and the wife of Professor Pasquier, Head of the gastroenterology service at "Edouard Herriot Hospital" in Lyon.
In Vietnam, he had received a formal education in acupuncture, herbal medicine and the traditional Oriental energy medicine. In France, he was able to gradually adapt to the country and, with the help of licensed therapists, to let patients benefit from his science and knowledge.
The most desperate cases, which had been abandoned by Western medicine, particularly drew my attention.
In this respect, his interventions were absolutely decisive in three cases:
• In the case of an infection due to "golden staph" (Staphylococcus aureus) in which the amputation of a leg had been planned (a prosthesis of the hip was causing complications). The amputation was eventually avoided and the infection healed.
• In the case of a peritoneal carcinosis in which the patient had been diagnosed with three months to live. 7 years later, this person is still in remission and going quite well.
• In the case of a follicular lymphoma, grade 3. The status of the patient was quite critical as this had been detected quite late (the largest block/lump was of 17 cm). 3 years later, scanners cannot detect anything anymore and this life-threatening episode is long gone-by.
Upon reviewing and analysing the medical records of other patients treated by Dr Do, I found the results of clinical examinations to be very surprising. They were sometimes described as "miraculous" by hospital therapists. Credits for these results can only be given to the treatments with Oriental medicine and not to classical Western medicine.
I can only wish this deep experience of Oriental science can be transmitted and shared with other practitioners.

Dr. H. Momer

Meningioma

I would like to express my deepest gratitude for the treatment you have given me, and for your professionalism, equalled only by your profound kindness

July 13. 2014, I was operated in the brain and a large meningioma was removed. Unfortunately, they could not remove a second one, which remains too difficult to reach.
Thanks to the treatments you have given me, I no longer suffer from vertigo or epileptic fits.
I feel fully alive again and, more than relief, I actually feel a new well-being.
Thanks to you, I am enjoying being alive again.
Thank you so much. You are a person very dear to my heart. May you enjoy a long life and a very good health.

Mrs Marie G.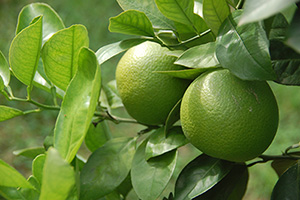 Carotid stenosis

I was affected with left and right carotid stenosis (50 et 70 %) which had been diagnosed through Doppler examinations. I was treated with Plavix tablets for three months without any positive result and jointly by M DO TRONG LE during the last six months.
In February 2010, I had to undergo a surgical operation.
As I informed the surgeons I had been taking Plavix, I underwent a cardiology examination, which showed no sign of a narrowing of the arteries. Three other cardiology examinations were performed before operations of an inguinal hernia in the left and right eyes and these also confirmed there was no sign of atheroma.
I am convinced that the treatment I received from Mr Do Trong Le was decisive in my recovery from carotid stenosis.

Daniel D.
Cancer in the breast

Born in 1977, I underwent an operation on a cancerous tumour in the left breast in March of 2012. It was followed, from March to October, by chemotherapy and radiotherapy treatments. I had three acupuncture sessions with Mr Do.
-The first session had the following effects: I came to see Mr Do to get rid of hot flashes which prevented me from sleeping. These hot flashes progressively disappeared within a period of three weeks.
– The second session was about a ball of lymphatic liquid at the right arm caused by the removal of the breast and the fact that I had to carry a "chemo pack". I had seen someone at the hospital and a puncture had been performed unsuccessfully. Three weeks after this second session, this ball had totally disappeared, as had the associated pain.

– After the third session, my menstrual cycle, which had disappeared with the beginning of the chemotherapy progressively reappeared and eventually regained its regularity three months after the session.

To sum things up, I would say that with only three sessions, I witnessed remarkable results along with new energy and vitality.
– The hot flashes have disappeared.
– A ball of liquid and oedema have disappeared.
– My menstrual cycle has been restored.

It seems to me indispensable to combine this energetic medicine to heavier allopathic treatments. Many thanks to Mr Do.

Bérengère  F.
Parkinson's disease

I was born in 1945 and have been suffering for the past three years from Parkinson's disease (diagnosed by a neurologist in 2009). The main symptoms were manifest through a lack of coordination on my right side and articular stiffness (the fix form rather than the trembling). Since the beginning of my acupuncture treatment with Mr Do (Nov 2011), I have observed a clear improvement in the balance and coordination of my lower limbs. It seems as if the right and left had been reunified. Furthermore, after each session my vital energy seems to be boosted and my general morale is no longer subject to so many ups and downs. As for the annoyances caused by taking medicine, by my disease or even age (Constipation, irregularity and difficulty to sleep, nightmares, drowsiness during the day, loss of my voice, etc.) they seem to be regulated (although this remains to be confirmed with time).
Mr Do, with his global energetic approach, has greatly contributed to the general improvement of my health.

Richard  B.

Multiple Sclerosis

I would like to express my satisfaction for the treatment I have received from Mr Do Trong Le regarding multiple sclerosis.
I have recovered a better ability to use my limbs.
– I have started to walk again.
– I am able to write and hold objects.

My memory and my overall morale seem to have greatly improved.
Thanks to Mr Do Trong Le's treatments (acupuncture and various energy treatments), I am surely retrieving my self-confidence.

Mrs C. A.

Herniated discs

I came to see you in 2008 regarding back problems. I had herniated discs between vertebrae L5 and S1. You treated me in three sessions. At first, I could barely walk with very painful sciatica I could feel down to the left calf. The pain disappeared with the acupuncture sessions. Since then this pain sometimes comes back in the lumbar vertebrae area when I feel stressed. One session solves the problem (sometimes even plain relaxation does it).
Afterwards, considering my general state, I asked you to follow up on me twice a year for prevention purposes. I generally see you in the spring and fall. Many of the usual annoyances of life we generally live with (as classical medicine cannot take care of them) have disappeared (such as mouth ulcers, period pains, flatulence, nightmares, anguish, pins and needles, weight variations…) As a result, I am much less dependent on medical care.
Yours sincerely,

Dr Marguerite  C.
The menopausal problems

In 2011, I was suffering from headaches as well as pains in the entire body and joints. I was feeling great fatigue, both physically and mentally, and was also suffering from going through menopause. Thanks to your treatment, I was able to get through this particular period of my life well. My headaches and general pains have disappeared; I was able to overcome the menopausal problems and feel well. Without making me take any medicine, you have freed me from my hot flashes and I again want to thank you.

Mme Ghislaine P.
Pre-menopause

I am 50 years old and am currently going through the period of pre-menopause. In the past two years I have suffered from various problems such as hot flashes, vaginal itching, bleeding outside my normal menstrual periods, sudden mood changes… After performing the classical surgical examinations (smear, echography, hysteroscopy, curettage), my gynaecologist suggested I take a special hormonal treatment as a treatment with plants had not solved my problems.

From the very first acupuncture session, some of these symptoms improved and soon became very rare. Furthermore this treatment alleviated other problems such as recurrent lumbago, varicose veins.

It also enabled me to have more energy and to sleep better.

 Mme  Véronique T.
Cervical carcinoma

I came to see you en September to treat a cervical carcinoma. It was present in September and you treated me with three sessions. On October 12th, a new biopsy was performed in another hospital in Avignon which showed a remarkable positive modification as the lesion was only at an inflammatory stage. My physician told me this miraculous vanishing of the carcinoma was due to chance. The biopsy itself had taken out the only spot severely affected.
Chance is a simple explanation. How can I thank you? I sincerely believe it is your treatment which reversed the evolution of this disease.
I nevertheless underwent an operation (only 1.5 cm on the neck) as the analysis was showing a pre-cancerous lesion on this part (on a superficial level). I had been waiting for the last results to confirm to you my complete recovery.
What part did you have in this progression? I can not say for sure but my belief is very deep and I can say that with each session, I felt very much alive and purified. I felt my energies mobilised in the direction of life and not reversed in that of death. You bring a great contribution to the happiness of mankind. I would like to congratulate you and thank you for that.

Mme Marie Christine B.

Malignant tumour in the breast

The first time I visited Mr Do Trong Le in his practise, shortly after a masectomy of the right breast and my first chemotherapy session (FEC 100 every three weeks, then Taxol every week), I was suffering from great difficulty in breathing. After I left the practise, these respiratory problems had disappeared.
Following this first session, Dr Do consistently associated a herbal medicine treatment to the acupuncture sessions.
Among the outstanding and remarkable effects I noted throughout my global treatment, with chemotherapy, radiotherapy and, at this point, hormone therapy (Letrozole), I can state, after each acupuncture session:
– An improvement in my appetite, in my sleep (without anxiety) and, altogether an increase in my energy level.
– The side effects caused by Taxol (neuropathy manifesting in the feet, the calves, and the hands, along with oedema) were greatly reduced, and they are currently disappearing.
– A lessening of articular and muscular pains (particularly unpleasant, as were the side effects of Taxol) related to the regular intake of Letrozole.
I would thus like to express my deepest gratitude to Mr DO TRONG LE, whose research and methods result in a very positive alliance of Western medical treatments with ancient Eastern medicine, for the greatest benefits of the patients who had the chance to meet him and be treated by him.

Claude Z. (retired university lecturer)

About the treatment of prostate problems with acupuncture.

I am 74 years old and have been regularly testing my PSA ratio for some time. It had been rising regularly between 2003 and 2012. In May of 2012, my urologist performed a rectal examination and observed the presence of an abnormal lump. He had an MRI examination done which confirmed the presence of a suspicious spot, 9 mm. large and potentially cancerous with a ¾ risk.
In the beginning of 2013, fearing the necessity of heavy treatment, I decided to follow an acupuncture treatment with Mr Do Trong Le. Four sessions later, my PSA rate has again dropped from 2.5 to 1.8. In a new rectal examination in June 2013, my urologist did not observe the lump any more and an MRI showed the suspected zone had totally disappeared, together with the suspicion of possible cancer. At the same time a decrease in the size of the prostate has been observed.
I consider the cause of this spectacular recovery (and the end of my distress) comes from Mr Do Trong Le's acupuncture treatment and I thank him warmly.

Daniel A.

Observations

I have been knowing M. DO TRONG LE for over 25 years. He has treated my husband and children and I still see him regularly. I am nearly 70 years old and he keeps me in good health. He is a simple, humble, welcoming man and a very competent therapist. I can only wish for everyone to have such a therapist as he is all one needs. I wish him a long life so that all can keep benefiting form his knowledge and his precious qualities.

Marie-Ange M.
Epilepsy

Our daughter Sarah, now 17, has received chemical treatment for temporal lobe complex partial  seizures from the age of 4.

Three months ago, these seizures would occur regularly at the rate of ten per day and nothing seemed to be able to stop them or alleviate them.
We then met Mr Do and after only two acupuncture sessions, the seizures stopped and our daughter was able to regain her energy a she was quite exhausted.

To this day, Sarah has not experienced these seizures again and we would like to extend our warmest thanks to Mr Do Trong Le for his precious intervention, for his great kindness and for his profound desire to heal those suffering from illnesses.

David D.
Oesophageal cancer
At the end of 2010, following a CT scan, oesophageal cancer was diagnosed.    January 2011 a surgical operation was performed showing, in addition to the oesophagus, numerous metastases on the stomach (heart) and liver.
I started a treatment with Chemotherapy, without success. The oncologists told me that my life expectancy was of three months. They offered me the opportunity to participate in a new protocol for the validation of a new drug (ramucirumab).
In early 2012 I met Mr. Do. At the time I was extremely tired, worn out and with little hope. The Do method made me want to fight again. I was able to work again despite weekly chemotherapy sessions. I even did several professional missions in China.
Out of 600 people worldwide who participated in this protocol, life expectancy has been extended by an average of two years. Today, eight years later, I seem to be the only survivor. Scientific articles have been written on my atypical case.
Rémy Jarretie –
Born on May 26, 1948  – Treated in La Pitié Hospital / Professor Khayat service
20 rue grande  –  77760 Fromont  –  Cel. 06 62 62 56 00 60 (you can contact me)
Breast cancer with metastases on the bones, liver, lungs and lymph nodes
In May 2018, I was diagnosed with inflammatory breast cancer with metastases on the bones, liver, lungs and lymph nodes. I started chemotherapy in early June and saw Mr. Do for the first time at the end of June. From the first session I regained my appetite, I had very few side effects from the chemotherapy. My vitality returned, my anxieties greatly diminished. No more hot flashes at night, less joint pain. In October, during the check-up, the radiologist was amazed and surprised by the results of the chemotherapy  treatment and the decrease of the cancer. I see Mr. Do every month and I feel better and better. I thank him for his precious help.
Aurélie C.
Cervical hernia with great fatigue and dizzy spells (almost to the limit of fainting)

Subject: Results from acupuncture treatments given by Dr. Do Trong Le
I/ Situation since 18 June 2015 (almost permanent): cervical hernia validated by MRI.
Pinch on the left side of the neck and on the left back part of the skull
Headaches
Left side of the face stiff, neck and left trapezius stretched out
Occasional sensation of plugged ear
Feeling empty-headed + intense fatigue => Sometimes needing to go to bed
Sometimes unbearable dizzy spells (sometimes to the limit of fainting), feeling of being knocked out or groggy
II/ Treatments
-Muscle relaxant: MIOREL, in July 2015: no effect -> stopped
– Neuropathy pains treatments:
LYRICA : no results
RIVOTRIL: occasional punctual effects (October to December 2015)
-Hospitalization December 2015: LAROXIL, TRAMADOL, VALIUM -> disastrous effects / panic attack
-Physical treatment:
Neck brace: Punctual lessening of the symptoms
Physiotherapist / Osteopath: I felt some improvement after each session, followed by a "relapse". Since June 2016.
III/ Acupuncture with Doctor Do Trong December 2, 2016: 5 sessions
Since December 2, 2016, I have had 5 acupuncture sessions with Dr. Do Trong Le. From the first session, I noted positive effects, which were confirmed as the sessions progressed. First of all, the dizziness subsided and eventually disappeared. To date, the physical discomfort is almost gone.

Mr Alain C
Parkinson's disease

I am 71 years old. I was suffering from great fatigue, depression, dizziness, tremors, I had lost my sense of smell and taste. For the past four and a half months I have been treated by Dr. Do Trong Le with acupuncture and herbal therapy. My general state has greatly improved, my morale is better, I am less tired, I no longer feel dizzy, I have less trembling in my left arm, I have regained my sense of taste and smell. I am regaining confidence and hope for further improvements.
I thank Dr. Do Trong Le.

Mrs. Martine D. Lyon on 24/10/2015
Severe ataxia (cerebellar atrophy and loss of white matter)

I consulted Mr. Do Trong Le for severe and disabling Ataxia.
This Ataxia is of mixed origin: right vestibular loss, cerebral leucoaraiosis, cerebellar atrophy and loss of deep sensitivity in the feet.
Acupuncture treatments began in March 2015. 10 sessions were performed.
Objectively, I gradually felt a clear functional improvement with a more assured and harmonious static and dynamic balance. Walking is easier and more stable. My mood and sleep have improved.
A big and sincere thank you to Mr. Do Trong Le.

Professor of Surgery Bernard M
Letter from a practitioner of the Hai Thuong method (trained for less than a year in this method)

Here are a few of the results observed in my practise over the past weeks.
-Several cases of menstrual problems (very strong pain for years) solved in one or two sessions, especially with Yang keys.
-A person suffering from a strong pressure in the eyes, which has very much diminished after 3 sessions. The ophthalmologist taking care of this person was very surprised because this problem has been ongoing for nearly 15 years now.
-A person who underwent major surgery two years ago because he had a tumour in her skull. The operation went well but some after-effects persisted, such as dizziness, mood swings, difficulty concentrating and especially the problem of the thyroid no longer functioning (she is taking Levothyrox) and many other symptoms. In 6 sessions, the improvements are noticeable and the chemical treatment decreased, which should not have been the case in the opinion of the specialist who is following this lady (the functioning of the thyroid will be analyzed because this specialist believes it is functioning again). People who are around this lady are happy to note that she is getting better and better.
-A gentleman with a hardening of the walls of arteries who has been coming for 6 sessions and finds that he is no longer short of breath. He can practise sports again and feels much better. He should be running new tests to check the condition of his heart; I will keep you informed on this.
There are many other people who are very satisfied with Dr. Do's method and I thank you for this wonderful method which really helps to relieve or improve the condition of some people. I look forward to continuing to learn and discover the wonders of acupuncture.
Beautiful day to you and thank you again.

L.V.